General Information
With Google Workspace, Google provides companies and organizations with a cloud storage system per workspace that allows them to share files and work together on documents, and offers personal and group sharing in addition to the personal Google Drive storage systems. You can see it as a counterpart to the Microsoft 365 offering.
Preconditions
Active Google Workspace account with Google Drive storage access.
Setup
Setting up a FilesApp Google Drive Connection.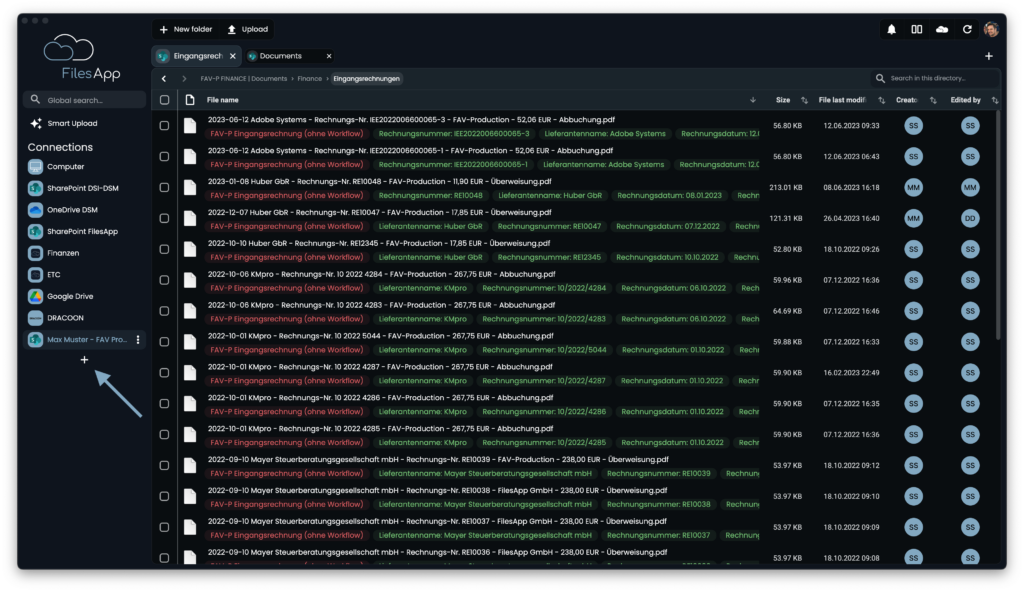 Set up a new connection with a Google Drive account in FilesApp using the plus sign in the Connections.
Select Google Drive Business connection.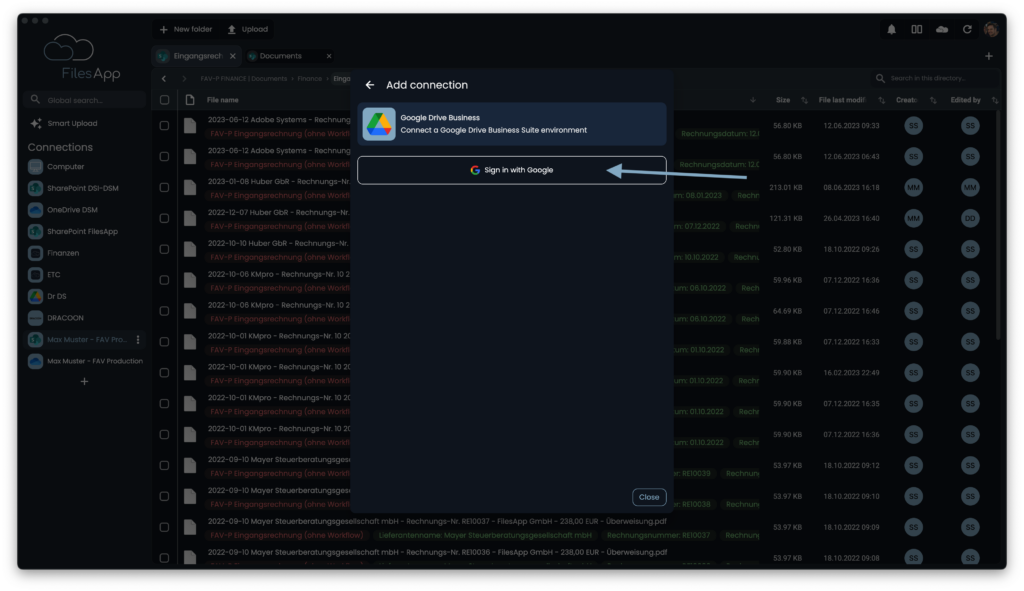 Select "Sign in with Google".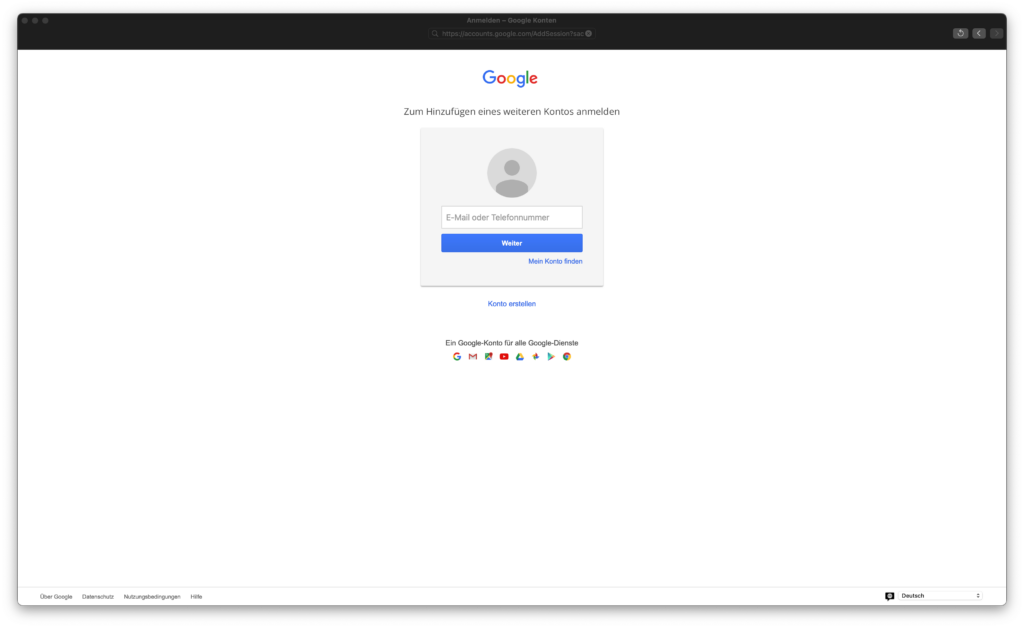 Enter and authenticate the credentials of the user's Google account for the relevant cloud storage.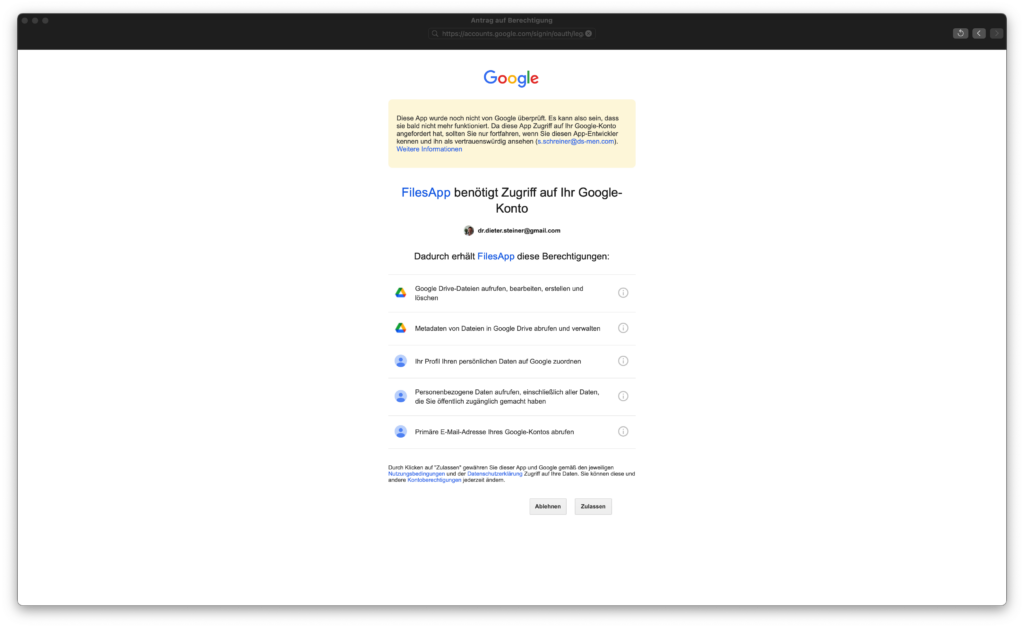 Allow the access permissions of FilesApp.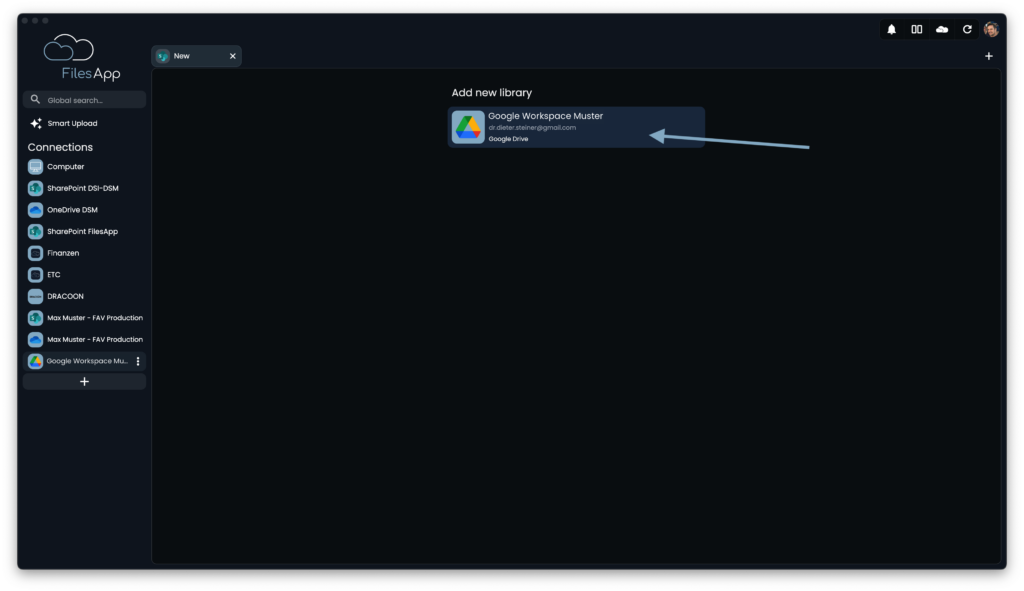 After successful authentication, the Google Drive Business Cloud storage will be displayed in FilesApp. Select it.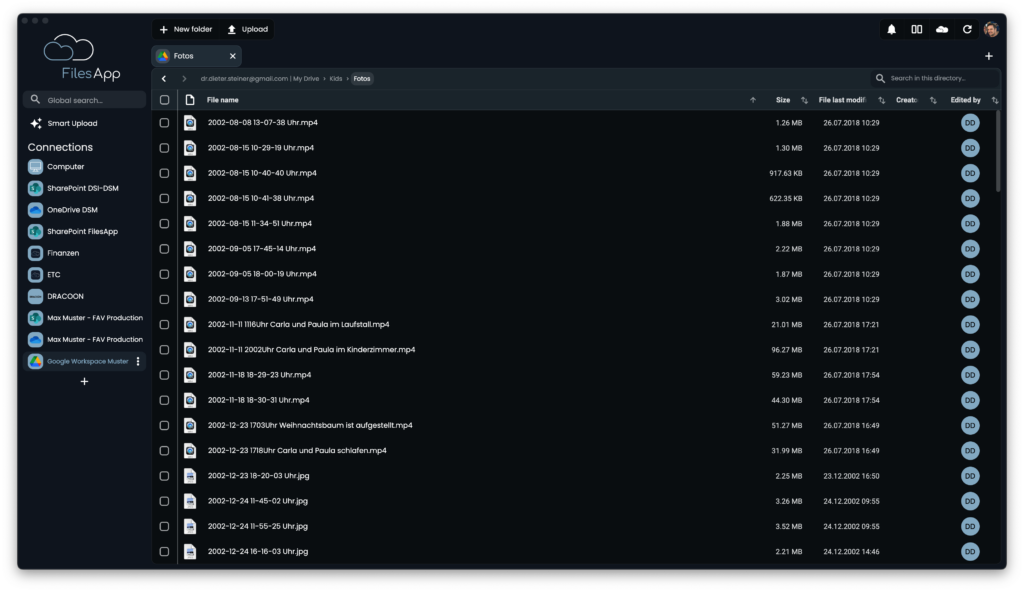 Subsequently, the directory structure of the storage system is available in FilesApp. The files are indexed and are also available via the search after a short time.
Administration and Permissions
For the user and authorization management of the Google Drive Connection, that of the integrated Google Drive Workspace environment applies throughout.
Users can only access directories and files for which they have been granted rights by the Google Drive Workspace environment. Additional administration in FilesApp is not required or not possible.
Likewise, a user will not be able to search for and find files in Google Drive Workspace directories and files if they do not have permission to do so by the Google Drive Workspace Administration.
Owners of Google Drive Workspaces can create and manage document types and tags in FilesApp. Users of Google Drive Workspaces can only apply them.
Login
Users can log in with their Google account.
FilesApp Features
With this type of connection, there are no restrictions on the functionality of FilesApp.